About Us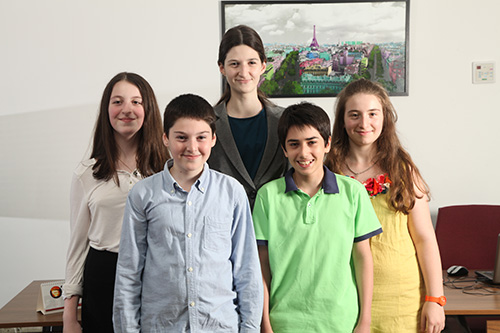 Association of Business Consulting Organizations of Georgia "ABCO-Georgia" is a professional Association, which unites leading Business Consulting Companies operating in Georgia.  ABCO's members provide high quality business consulting services in marketing, general management, financial management, different fields of agriculture and industry. 
"ABCO-Georgia" was established in October 2001 by number of leading local business consulting organizations operating in the country, with purpose to join forces for creating a strong local network of capable business consultancy provider organizations.

The Mission of ABCO is to facilitate to the availability and accessibility of high quality and wide scope of business consulting services for start-up and existing businesses within whole Georgia.

Based on its declared Mission, the main goals of ABCO include the following:
Supporting activities and development of its member Business Consulting Organizations (BCOs) and increase of their capacities and scope of services, ensuring the development of strong networking and fruitful cooperation among the association member BCOs and protecting their rights and interests;
Through supporting further development of the existing and creation of new business-consulting organizations in Georgia, facilitating to overall upswing of local entrepreneurship, proper development of the existing enterprises and by increasing the knowledge and experience of local SME managers, helping the entire private business sector of Georgia to reach a new qualitative level.
Proceeding from the above goals, "ABCO–Georgia" defines its objectives as follows:
Helping the existed Georgian BCOs in building their capacities, their provision with necessary financial, methodological and technical support in order to increase the scope and efficiency of their operations;
Initiation of and facilitation to creation and development of new BCOs in various regions of Georgia;
Support and coordination of the Association member BCOs' individual activities and common projects, assistance in attraction of necessary financing for implementation of such projects;
Initiation, development and implementation of various business development projects, combining and employing the technical, financial and human resources of the Association and its member organizations;
Co-operation with international donor and development organizations in formulation of more focused and results-oriented SME development strategies and programs in Georgia in order to more efficiently utilize available donor resources;
Representation and protection of ABCO's member organizations' interests in Georgia and abroad, their assistance in establishing contacts with potential foreign partners, investors and donor organizations in order to more efficiently provide their relevant services to local SME sector;
Through the association network, provision of local SMEs with large scope of consulting, training, informational, technical and other types of assistance and services.
Currently Association's network covers nearly all regions of Georgia. ABCO, through its local member organizations, is actively represented in all major towns and regional centres of the country.